Carbon-Ukraine provides experimental synthesis of MXenes Ti2C and Ti3C2 and MAX phases Ti3AlC2, Ti2AlC, V2AlC, Mo3AlC2, and others.
Carbon-Ukraine is engaged in experimental synthesis and customized manufacturing of various materials for scientific research needs. We synthesized MAX-phase and MXene materials for more than 200 universities, research laboratories and companies from different countries within joint R&D projects and customized orders.
MAX-Phases
Our MAX-phase materials have specific composition intended for obtaining MXene.
Available particle size: ≤ 200, ≤100, ≤ 40 microns or bulk material. MAX-phases solid samples or targets are lso available.
MXenes
MXene materials can be produced and supplied in the following forms:
MXene paste (Ti

3

C

2

aqueous solutions or in organic solvents)
Powder with a particle size distribution range from hundreds of nm up to tens of µm
Thin film deposited on a substrate
Freestanding film (3-100 microns)
Colloidal solution of delaminated single-layer MXene sheets
Freestanding cold-pressed discs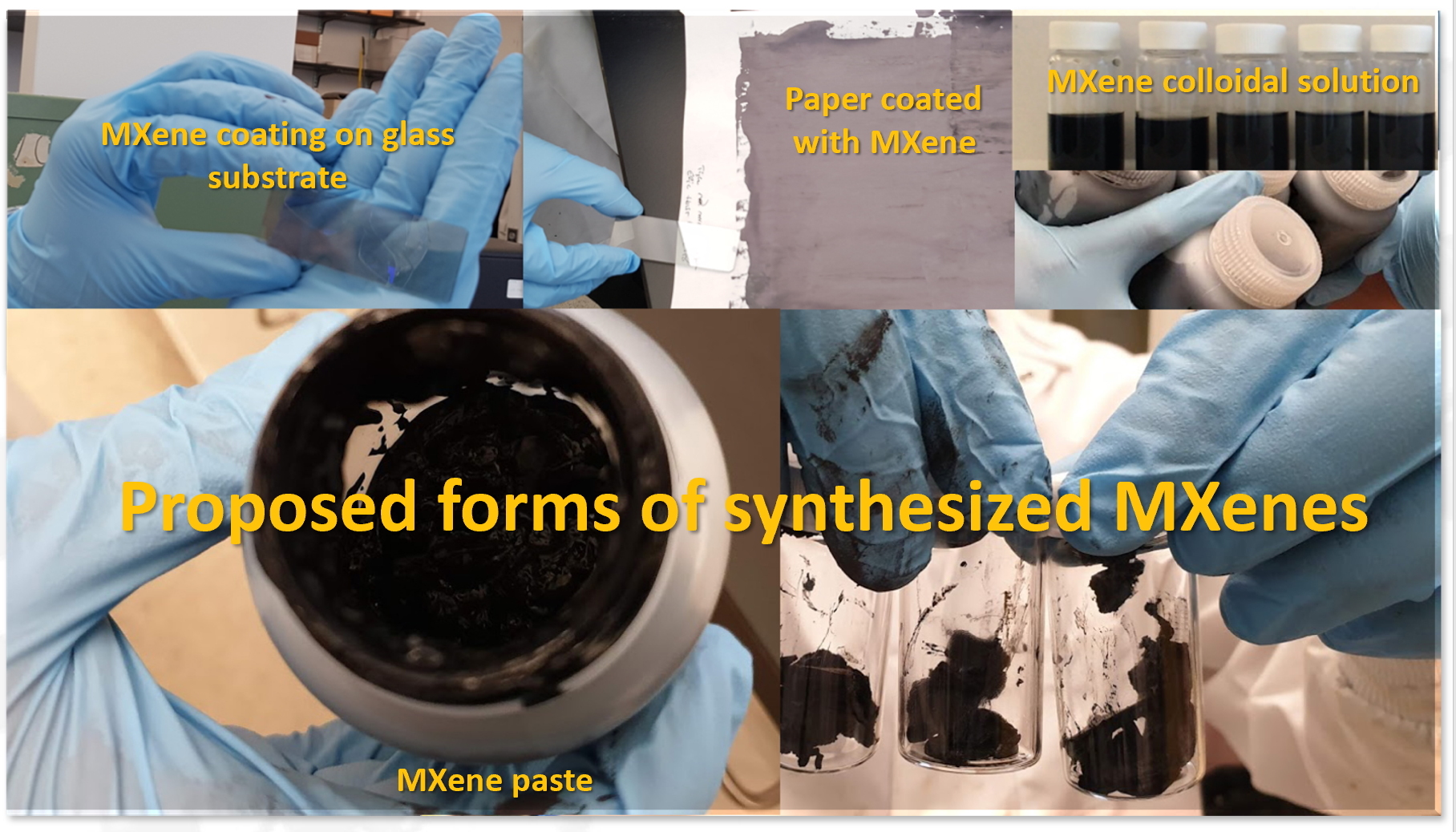 Read more about the upscaled MXene synthesis technology in our recent collaborative article with Nanomaterials Group from Drexel University:
C. E. Shuck, A. Sarycheva, M. Anayee, A. Levitt, Y. Zhu, S. Uzun, V. Balitskiy, V. Zahorodna, O. Gogotsi, and Y. Gogotsi, Scalable Synthesis of Ti3C2Tx MXene. Advanced Engineering Materials 22, 1901241(2020) https://doi.org/10.1002/adem.201901241
Our Ukrainian partner Materials Resaerch Centre (MRC) offers manufacturing of Etching Reactor for MXene synthesis.
To get a quota with a price on MXene or MAX phase synthesis please contact us at This email address is being protected from spambots. You need JavaScript enabled to view it.